Skin Loving Pure Essential Oils
So Pure, So Fresh, So Clean
Made with Love in Small Batches
Go Natural & Earthsy way!
Skin Loving Pure Essential Oils
So Pure, So Fresh, So Clean
Made with Love in Small Batches
Go Natural & Earthsy way!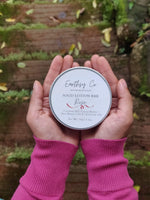 Well, you're saved by self-care ❤
Sometimes self care is exercise & eating RIGHT. Sometimes it's spending TIME with loved ones or taking a NAP. And sometimes it's watching an entire season on TV in your PAJAMAS. And sometimes it's just INHALING Earthsy fragrance off your supple skin...
This is what I need today
Handcrafted | Vegan | Sustainable - bath soaps & more
Our bath & body collection 🌿
Testimonials
In love with your soaps. I have become greedy for your soaps. I have three in the bathroom. Mix and match daily! ;)

Majella B, Bangalore
Thanks for the lovely note. In the world where relationships smell fishy, I have got one that smells soapy! :)

Chandan, Bangalore
People absolutely are loving the packaging! Another friend used the samples & went mad! :)

Pooja, California
They are so cute. Loved the packaging also. And the soaps smell so good even when still packed. 

Shrutee, Mumbai
We absolutely fell in love with them :> Thank you so very much for time & effort. The packaging was so simple & cute, loved it altogether, Thank you again. :)

Maya, Bangalore
Amazing fragrance & they look so amazing! All of us appreciate the good work you have put in this!

Navin B, Nagpur
These soaps are awesome & beautiful!! Loved the Coffee bar. Fragrance & texture is good, so natural. Soap has got light exfoliating feel & leaves skin clean & refreshed.

Amala G, Bangalore
I just completed using almost all the soaps I had purchased and I am in love with it, all the bars smell lovely & they are moisturizing enough for the skin too. Thank you for giving us chemical free & vegan soaps & yes keep doing the good work, cheers :)

Parth Z, Bhavnagar
Handcrafted just for you!
Our Artisan Vegan Soaps are handcrafted with high quality ingredients specifically chosen to ensure a hard, long lasting moisturizing and cleansing bar of soap. 
Follow us on Instagram